To Iowa in the Back Seat
» By Kristi R. Bradbury · Illustrated by Joey Sotelo · Released August 17, 2021
Hop into the back seat with Kay on her family's road trip from the mountains of Colorado to the farms of Iowa. Sometimes the back seat is unfair and the road is long, but plenty of fun and adventure awaits at Grandma's house! Going back home feels sad, but it's Kay's memories and a special gift from Grandma that makes the drive home easier.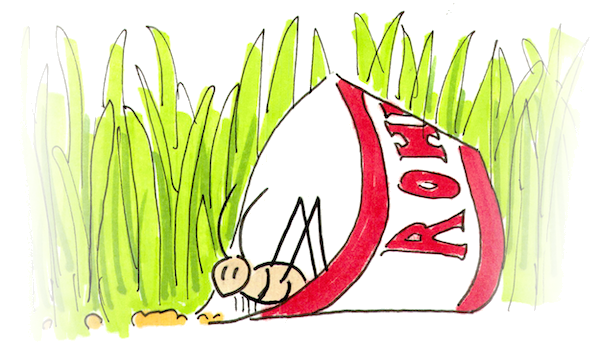 🏅 The Cody Cricket Challenge!
Cody Cricket and his cousin companions are concealed throughout "To Iowa in the Back Seat". Can you find them all? Clever seekers can email me (parent permission please) and tell me how many you count! If you catch them ALL, a prize will be emailed to you!
Praise
"A charming bedtime read... this wholesome picture book's accessible vocabulary, delightful illustrations, geographical elements, and big heart will surely engage young readers."
— BookLife Reviews
(⚡ Editor's Pick)